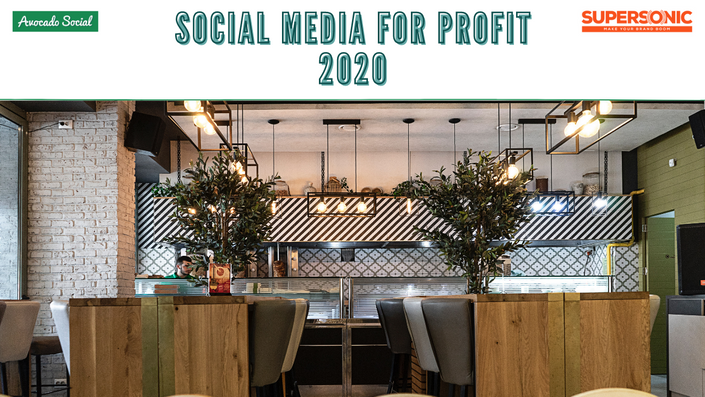 Propel: Social Media for Profit 2020
A social media masterclass for hospitality businesses
A 4-hour social media masterclass for hospitality businesses created to help those who know the basics of social media advance and update their knowledge to help progress their business and their career.
This is an edited version of the live Social Media for Profit event which Alison Battisby (Avocado Social) and Mack McCulloch (Supersonic INC) delivered in partnership with Propel Hospitlity on Tuesday 15th Sept 2020.
Social Media for Profit 2020 includes:
Welcome and Introduction: Mark McCulloch – A short welcome to talk through the afternoon ahead, some key objectives for the event, and what to expect in terms of content and burning questions.
Back with a Bang: Mark McCulloch – What does the social media landscape look like now lockdown has been lifted? What do consumers want to see from brands? This session will focus on what you need to know about the social media landscape, how to approach your content strategy to ensure you stand out, and great examples of how hospitality brands have adapted to the new normal. We have been researching, listening and watching what the best brands are doing so you don't have to.
Q&A

Instagram Live & IGTV: Alison Battisby – During lockdown, Instagram saw live video usage increase by over 70%. The platform has made huge strides in releasing new branding and content features for both Live and IGTV. In this session we will explore how you can make the most of these features to tell your stories and connect with your community.
TikTok: Alison Battisby – TikTok has this year disrupted the social media landscape. From dance challenges, to comedy memes, we will explore how the short-form, video-sharing app is the coolest app for Gen X and young Millennials. We will look at brands which have embraced TikTok and the results they are seeing. Is now the right time for your brand to begin experimenting? And want can you expect to gain from your endeavours? We'll help you to answer these questions and look to what the future holds for TikTok.
Q&A
Is Twitter worth it?: Mark McCulloch – With so much of Twitter focused on news and politics, is the platform still a viable place to promote your brand? Can you still expect to see results from Twitter in 2020? We will explore how Twitter has moved on from a promotional platform to a conversation-led environment and how to adapt. From saving thousands on market research to trending for the wrong reasons - we'll help you weigh up whether Twitter is worth your time and attention.

Virtual Fireside Chat with a top restaurant Influencer: Mark McCulloch, Alison Battisby & Restaurant Influencer @FitWaffle – Influencer marketing can be an immensely powerful way to promote your brand and grow your audience. In order to realise it's true potential there are essential influencer marketing practices you should adhere to. In this session we will speak with a leading industry influencer to explore; how best to approach an influencer, how to incentivise them to work with you, what to expect in return and how to build a long-lasting relationship. We'll also explore the latest legalities and recent best practice examples of influencer campaigns.
Final Q&A
Course Curriculum
Social Media for Profit 2020
Available in days
days after you enroll